If any of you have lapped nickel silver ferrules you may be familiar with "....one too many turns with the sandpaper and .... oops that ferrule is too loose". :shock: Anyway, I do a significant amount of work very late at night. One evening I was tired but didn't want to pack it in until I achieved that self imposed goal. I've since decided that if I get tired or my mind wanders to stop without trying to see something to the end. As you can imagine the senses are not as sharp during tiredness and if you keep going small disasters can happen, this time a loose fitting ferrule as the male was just a little small. What to do now? These ferrules are 61$ FRN and there's shipping & time. I was resigned to buying a new set of ferrules. But just before I did order a new set I decided to check what the masters do in these cases. I read an interesting piece on this site and another where master bamboo rod makers discuss techniques and found a simple effective and quality remedy.
The technique involves "shrinking the female" ferrule. It's true that there are a few different techniques to achieve this but I believe the method I used is the best method. I'll explain how the tool or jig is made and how to use it. I took a few pictures so you can see how it works.
The tool: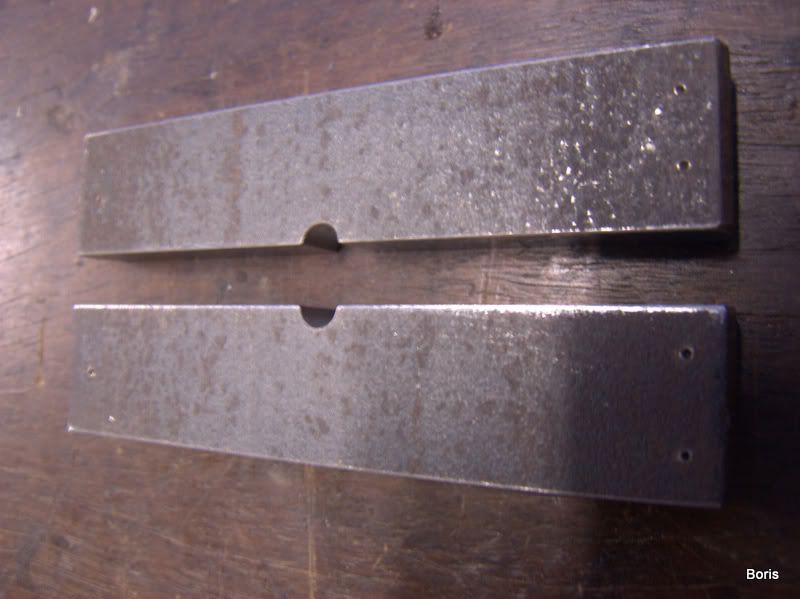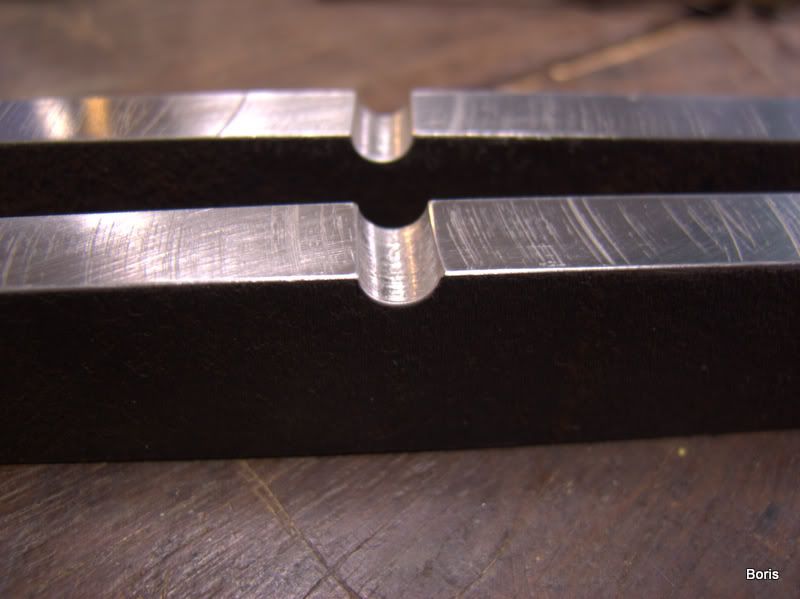 It's important to have the sharp edges of the hole, this includes the top, bottom, and the sides where the division meets the hole sides rounded to prevent biting into the ferrule.
The female is then placed in one of the halves allowing the top rim to remain free by poking up at the top of the shrinker. Then the other side is placed on the top. Take note of the position in the jig as it will need to be done twice at 90' to each position.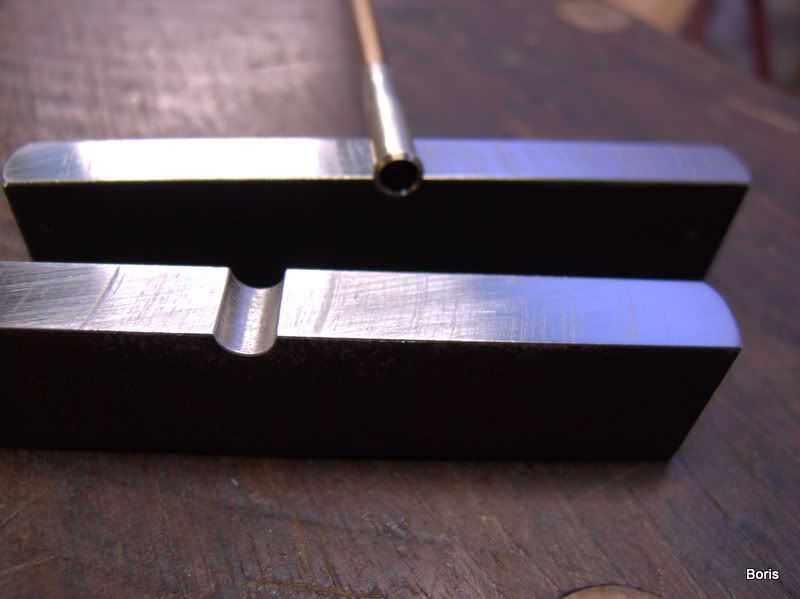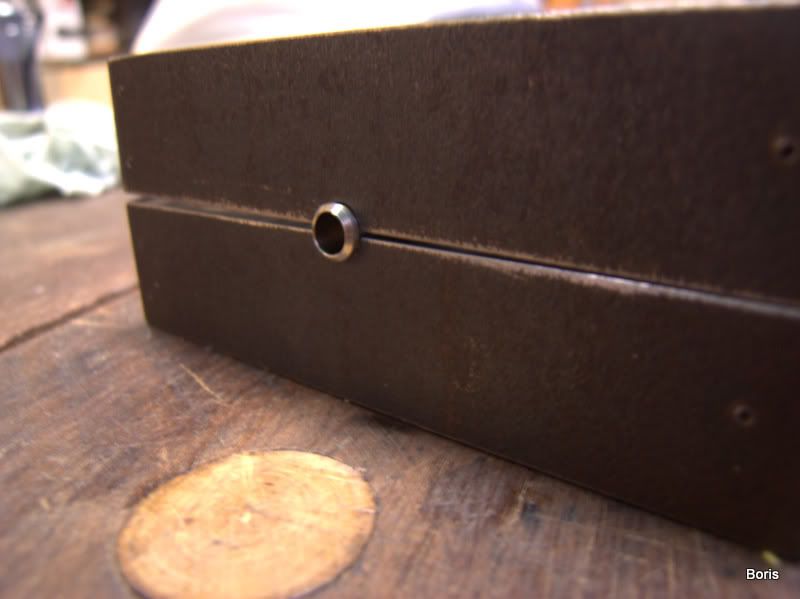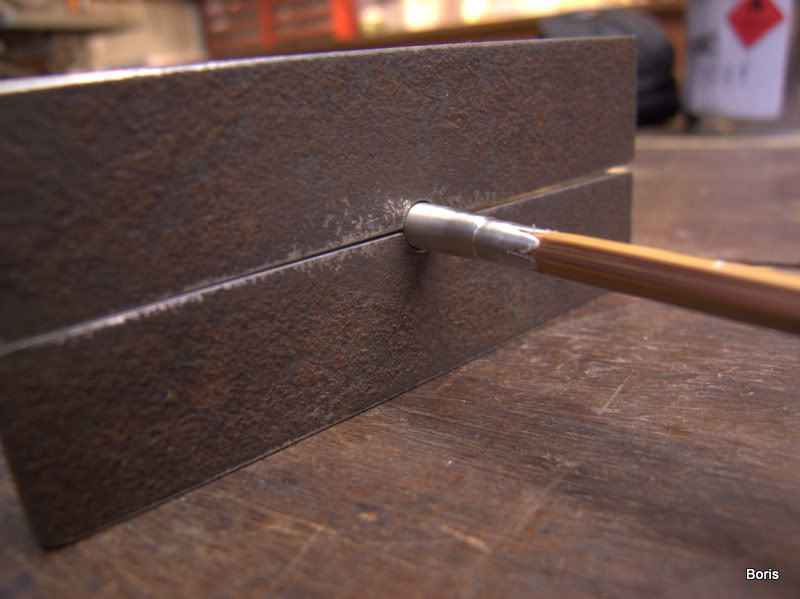 The whole thing is then placed in the vice and squeezed. Then remove the ferrule and replace it into the jig at 90' to the first position and squeeze again.
Viola, this reduced the inside diameter (ID) by 2 thou ~ .002 which allowed me to lap the males again paying careful attention to achieve the desired tight fit. It works really well.