Hey Guys,
I have recently started work on a new project and I thought I would once again share the process with you all. I'm sure that most of you are familiar with the steps of building a
bamboo
rod, so I hope this is not boring. I feel there are enough subtle differences when building a
spey
rod to keep it interesting.
What I am building is an 11'6" 3-piece
bamboo
spey
rod with spliced joint ferrules that I hope will handle around 400 grains. When I first dreamed this rod up I had the Grand Ronde river in mind and wanted a short, light rod for casting dries and classic wets on a floating line.
The construction of a
spey
rod is just like that of any
bamboo
fly rod and starts out with the selection of the cane. Here is the raw material: a 12' culm of
bamboo
.
I picked through my stash of cane to find a culm that had the perfect blend of density and power-fiber depth and was lucky enough to find the perfect piece.
Once the cane is selected, it gets flamed to drive off any excess moisture and to provide the rich coloring. The right tool for the job is a propane weed burner.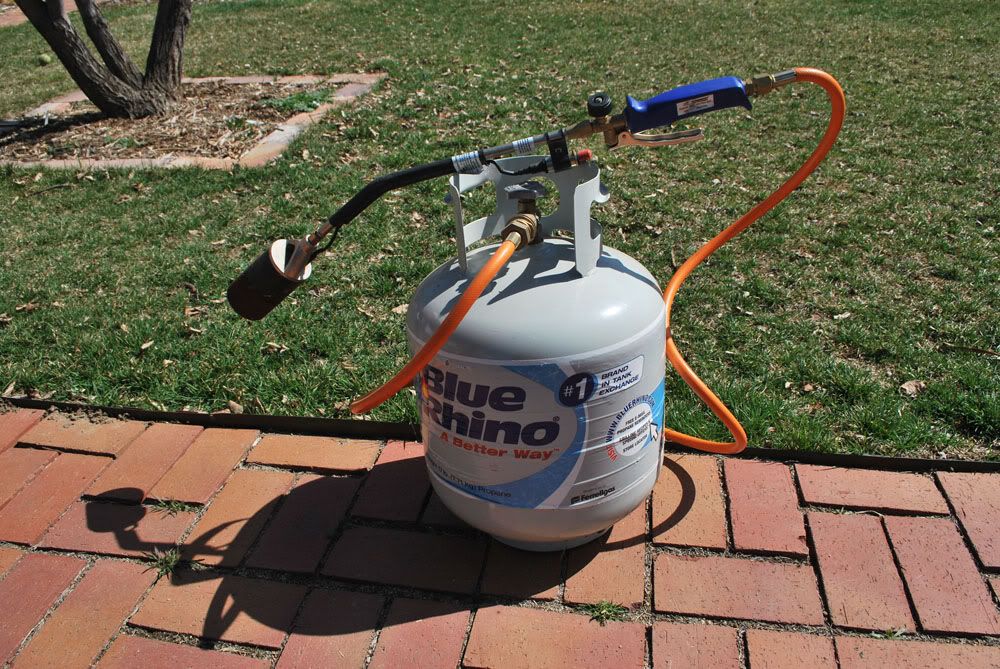 It was a bright day, so the flame doesn't show up well, but here is the cane being flamed.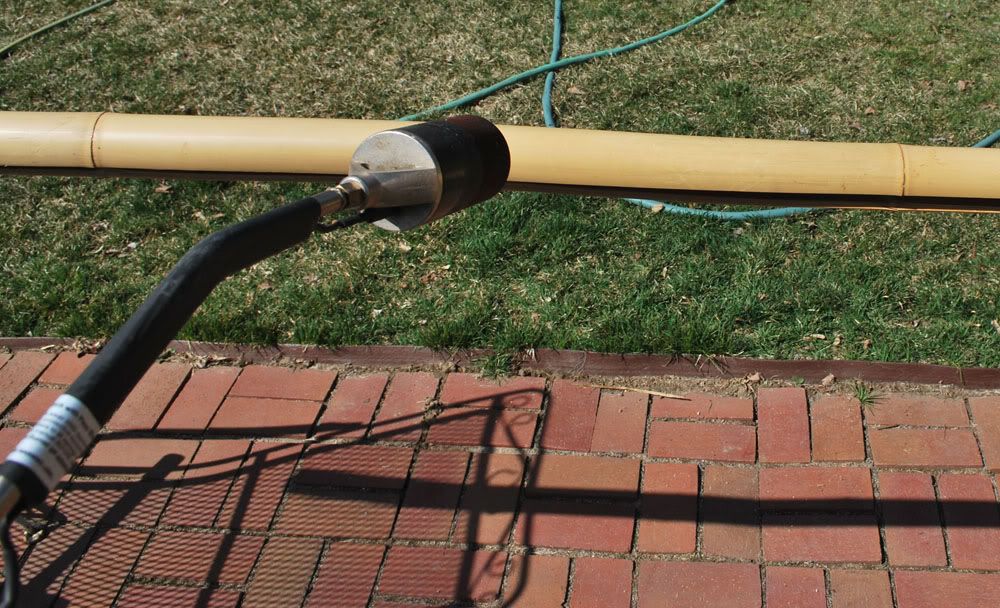 This should produce a very nice rich caramel color with some interesting variation.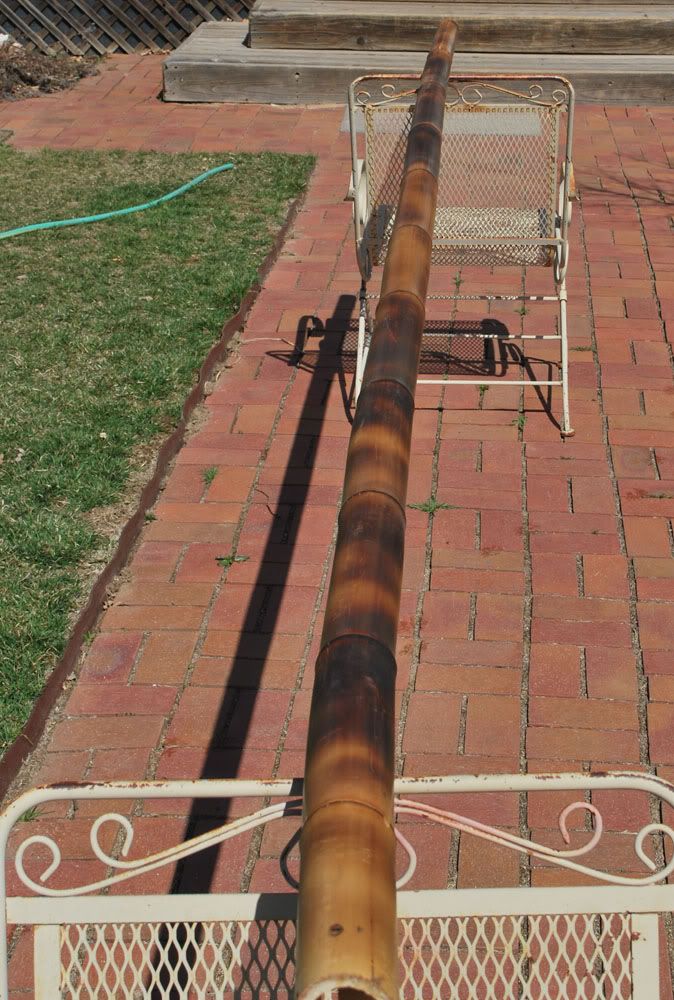 After flaming, the culm gets cut in half and the process of splitting begins. I use a heavy knife and hammer to make the initial splits.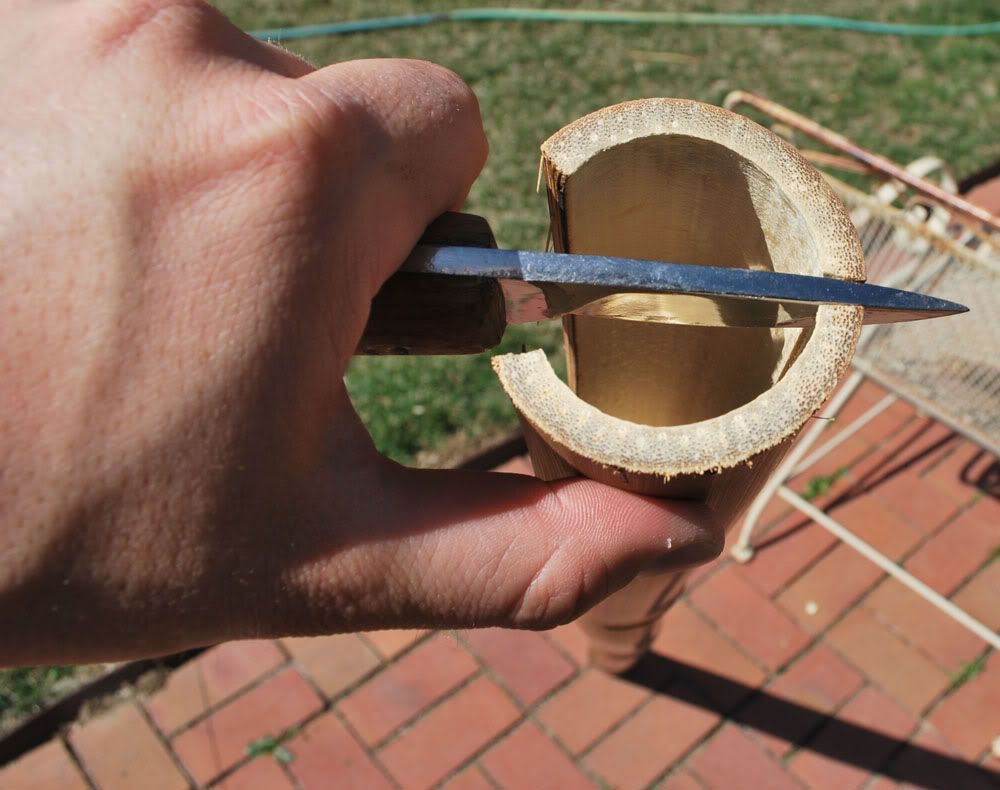 The first split divides the culm in two.
2 becomes 4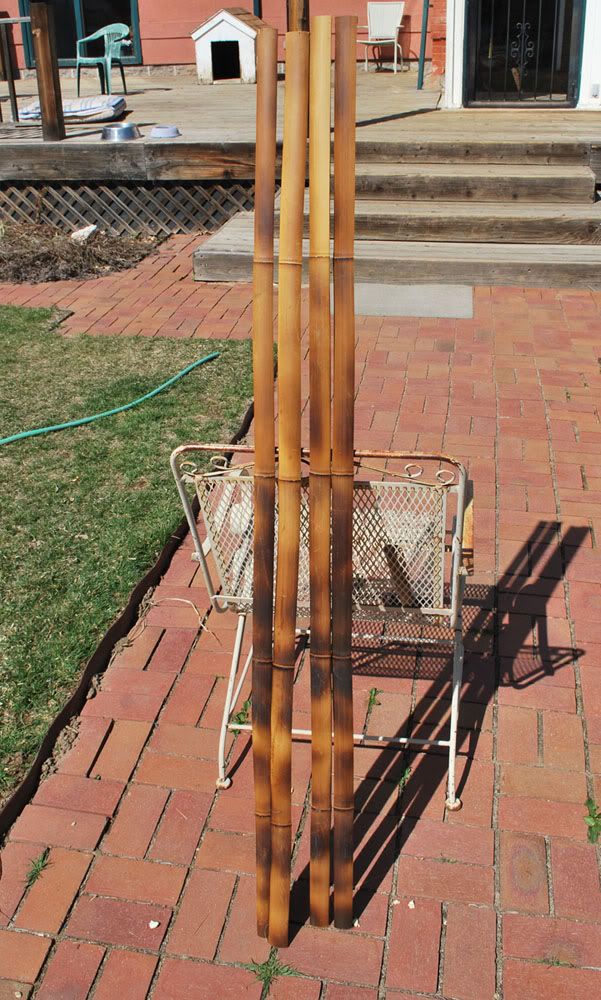 Then 8
Then 16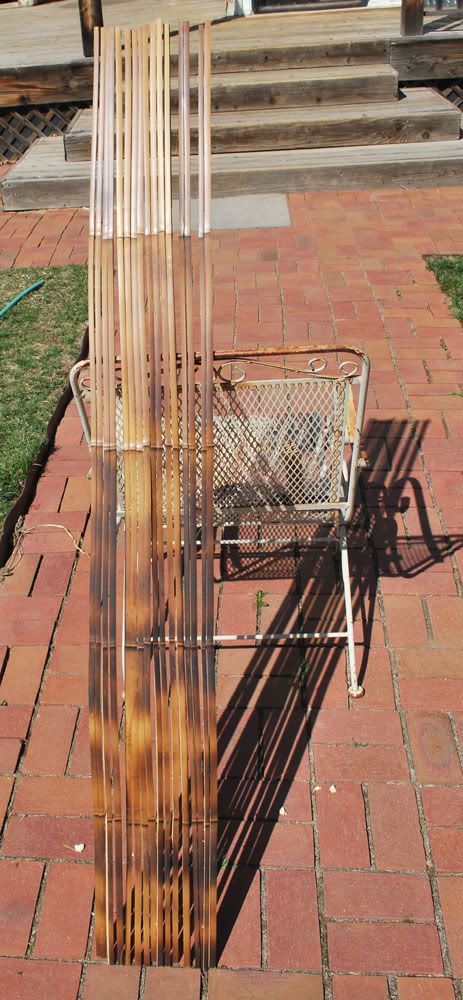 These strips will form the tips of the rod. Each tip requires 6 strips of
bamboo
so I have 4 spares in case I screw anything up. The same process is then repeated on the other half of the culm to produce strips for the butt and mid section of the rod.
Next time I will address the nodes and bevel the strips.
Mark