I was asked to take part in a rods for soldiers project on another forum.  Batson Enterprises donated the components and
myself and 3 other builders put together 4 rods.  They were shipped and delivered this week.  I've been sitting on these
pics for a couple weeks because I couldn't post them til the project was announced. Since my forte is cork and reel seats,
I declined the pre-fab grips and did my own thing.

Butt cap with Army insignia inlay.



I wanted to do more with the grip but a technique I have been experimenting with wasn't working out and I was under a deadline.



The reel seat hardware provided wouldn't work with my plans of using acrylic, so I substituted in Fuji SK2 hardware.



I had a bit of scrap left from the reel seat, so I turned a matching winding check.



Slogan decal provided by Batson.



Personalized decal by Decal Connection.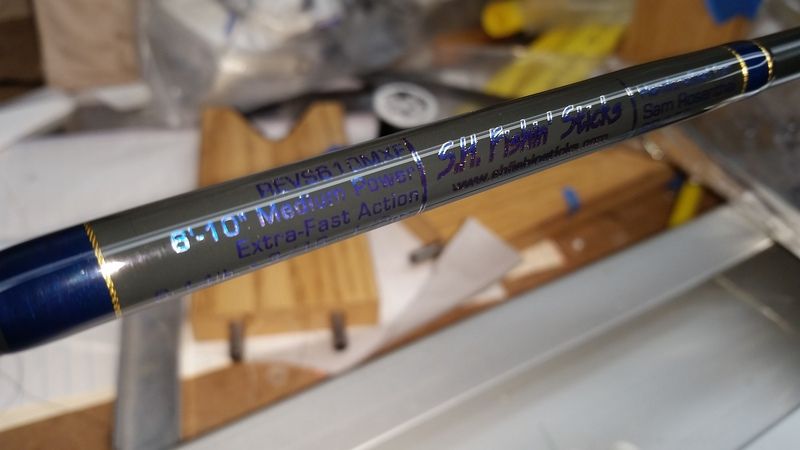 Alps guides provided by Batson.