I have been playing around on the lathe for the last month and made a few reel seats. It started when my buddy asked me to turn him a maple & Barolina Cherry Burl reel seat for some conventional rods.
I really like doing it, but it is a bit tricky with the inlays.
Here are a few. All have been Vacuum stabilized.
I made this one first. It was Carolina Cherry Burl with copper inlays in the burl inclusions. I made it for a buddy who makes his own conventional rods. I really like Carolina Cherry Burl because it has world-class looks, but is an urban tree and only available in very limited circles and in limited quantities. You will never see this stuff at a lumber yard!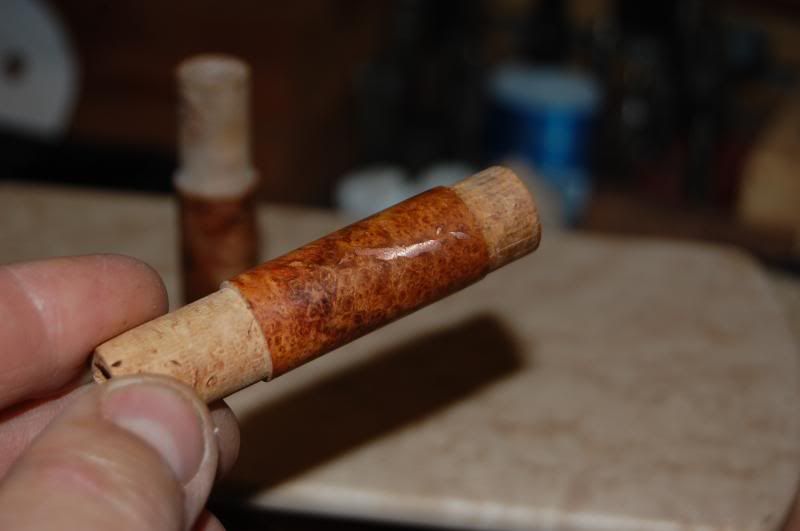 Here is another I made for him in Maple Burl. He wanted the bark inclusions left as-is.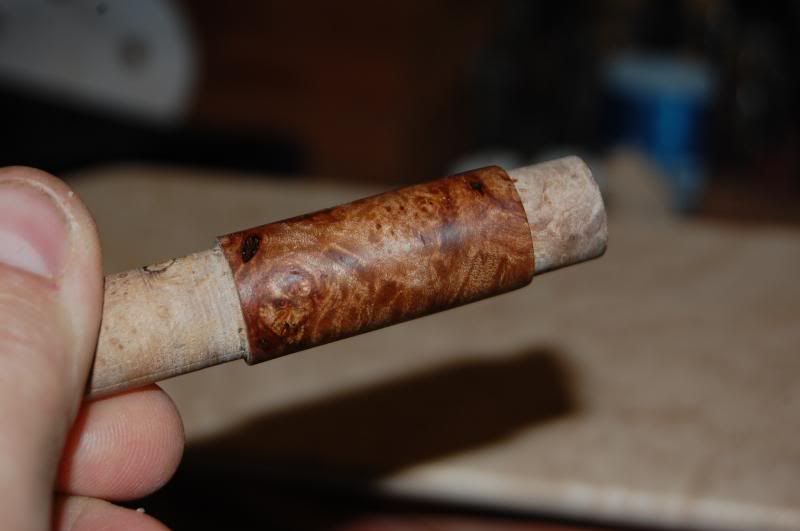 Pete (Rod O Rama) at Renaissance rods is the proud owner of these two Carolina Cherry Burl Seats with Copper inlay in both and Turquoise added, piece by piece, to the other.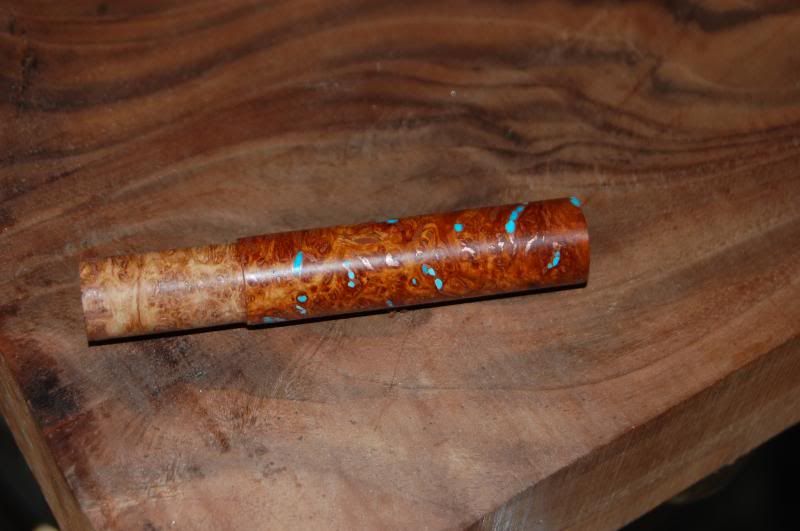 Here they are leaning on his new net I just shipped to him. Claro Walnut Burl, Curly Maple, Mahogany & Wenge. There is a copper & Black Stone inlay in a natural inclusion on the handle. The handle has been vacuum stabilized.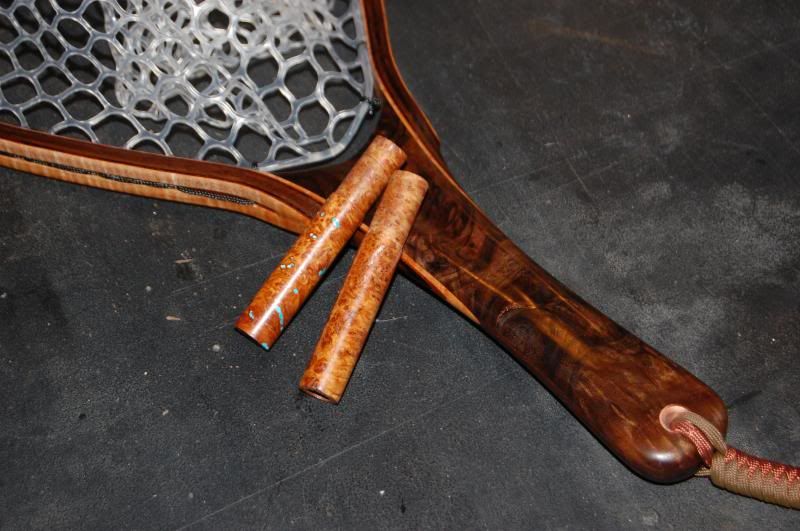 I made these for a guy in my Club, Chad Schiel. He saw Pete's CCB/Turquoise seat and ordered one up in my Black oak burl. I played around with it a bit and thought a butt other than the cheap little metal one they send with the hardware would spruce it up. I made it unbeknownst to him, and he chose to use it on his rod.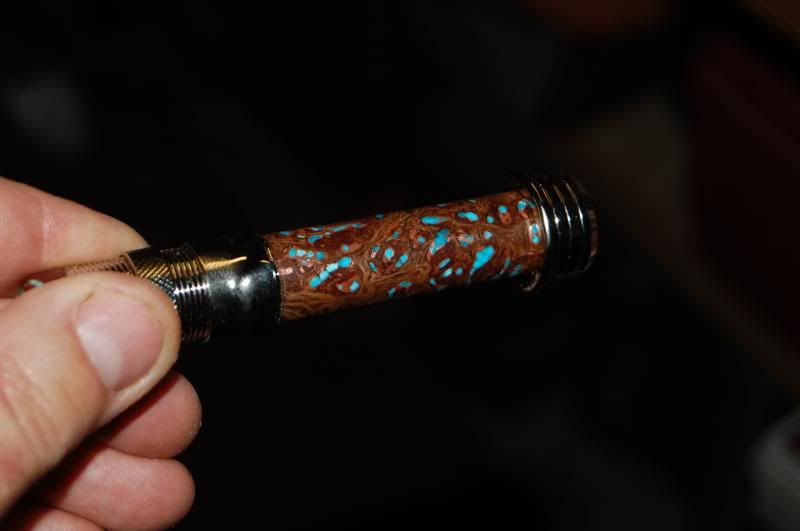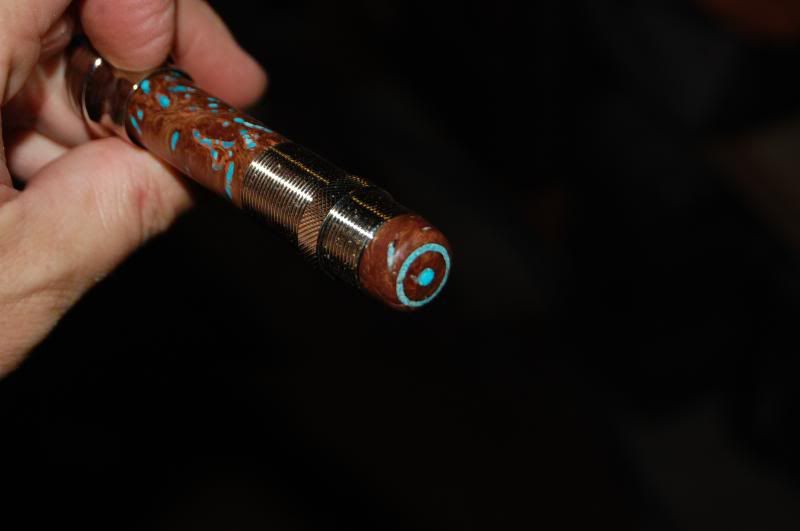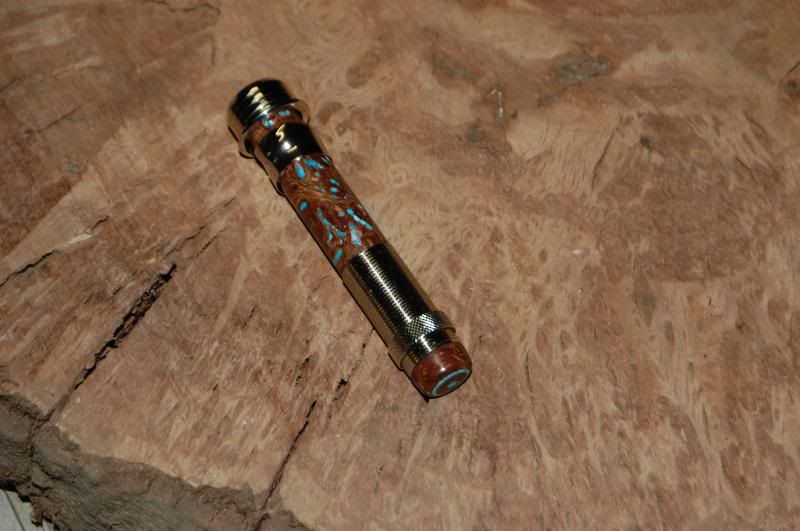 Here is my latest. I love it. It is Eucalyptus burl with a touch of sapwood to give it character. It has really nice tight burl eyes.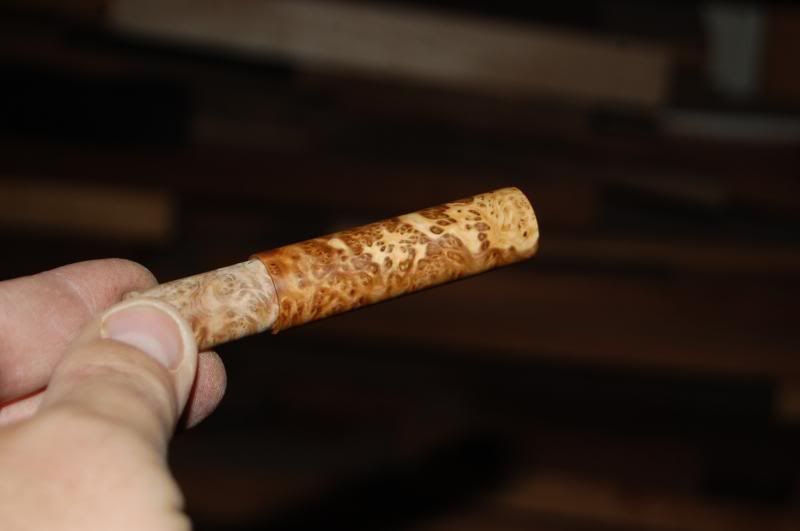 Now, if I just wrapped rods, I'd be set! I aspire to wrap my own rods, but I am just starting out, and wood is my thing, so reel seats for now it is! Next up I think I'll turn some Cocobolo & Bacote seats.
Thanks for lookin'.