After much trial and error, I had a lot of issues making my own closed end fighting butts symmetrical.. So I thought that I would just turn one with an open end and plug it up after.. I went on the internet and attempted to order some rings and matching butt plugs. What do you know? Just my luck, the only color plug I wanted is the only one out of stock.. I hit the drawing board and after much deliberation this is what I came up with..

I took an old, spent .38 shell casing, (which happens to be the perfect diameter for a 3/8ths inch mandrel, a 9mm is as well but the length of the cartridge would have been an issue in my case..) I rested the spent shell on a vice, knocked the primer out with a small tap and hammer and drilled out the little shelf the primer sits on to make things easier later.. I went over to my ugly green machine and I chucked it up, used the live center to help make sure things were lined up and to assure that it spun true as possible. I took some sand paper and began to thin out the edge.. I left the shell casing in the drill chuck and put a ring into my chuck. It actually cut through the rubberized cork like butter. To get the cork out of the casing I just took a small bit and pushed it from the hole in the back.
I was surprised that it worked out as well as it did.. I don't feel comfortable using the plug with the ring it came from because there seems to be a little too much space, it appears as if it's a little tapered, too.. If I can get my hands on a drill press I can try to make more plugs from this ring and then cut them in half to save a little on material in the future. I'll just use a drill bit slightly smaller than the diameter of the plug on a different ring and take things from there.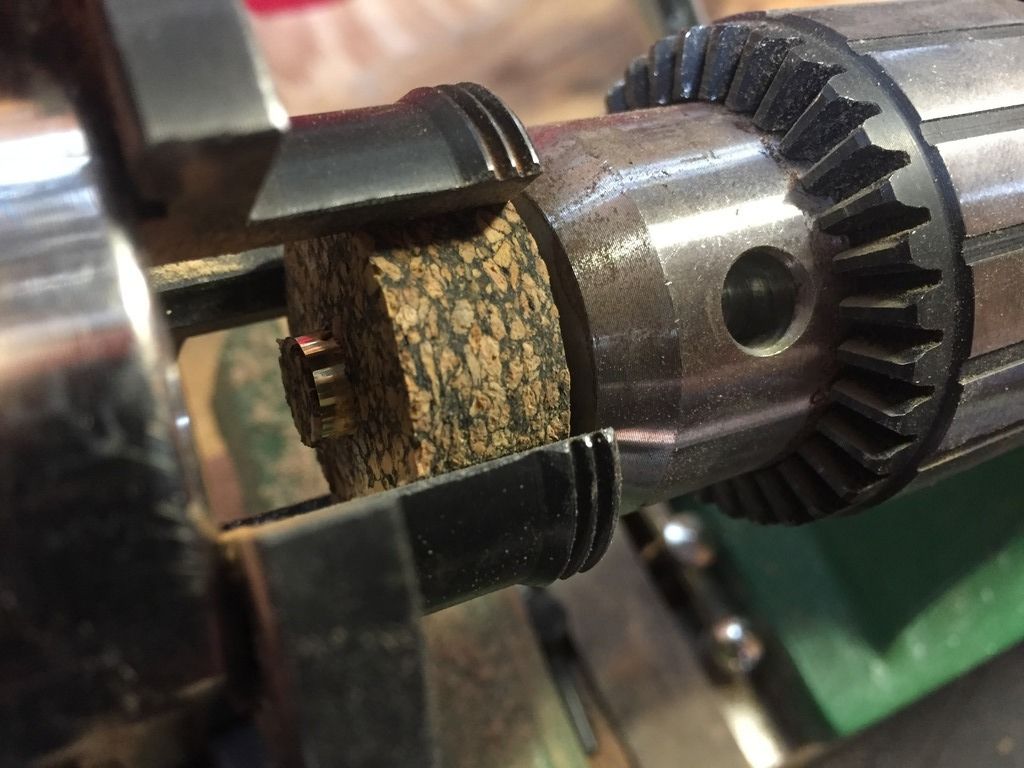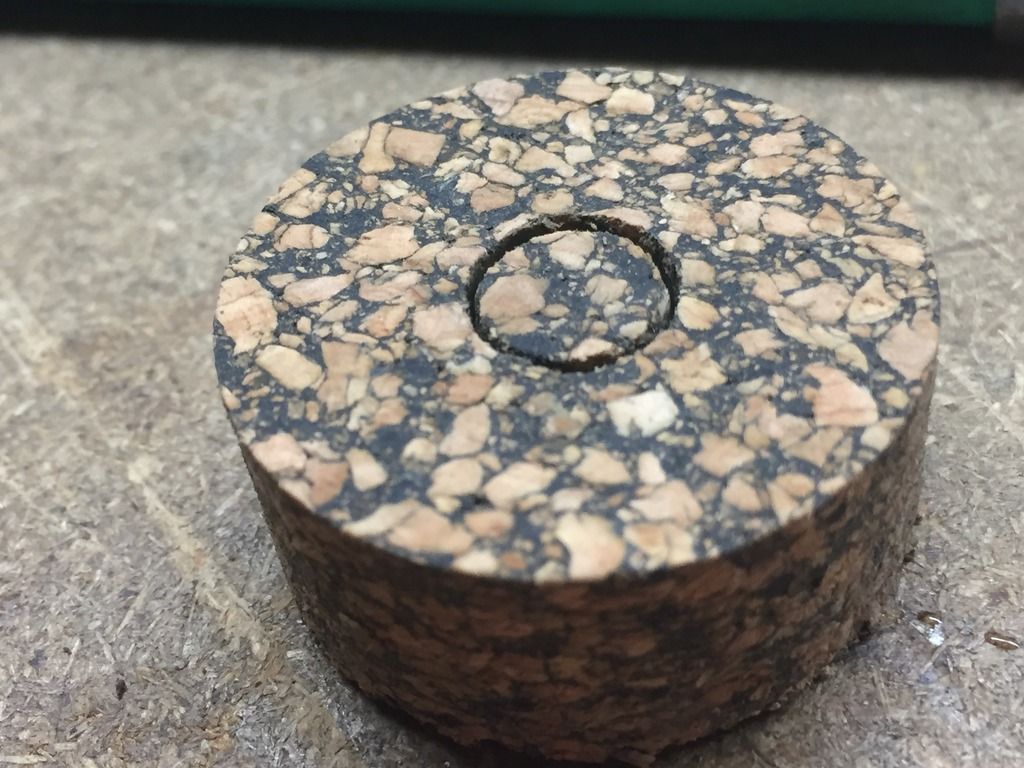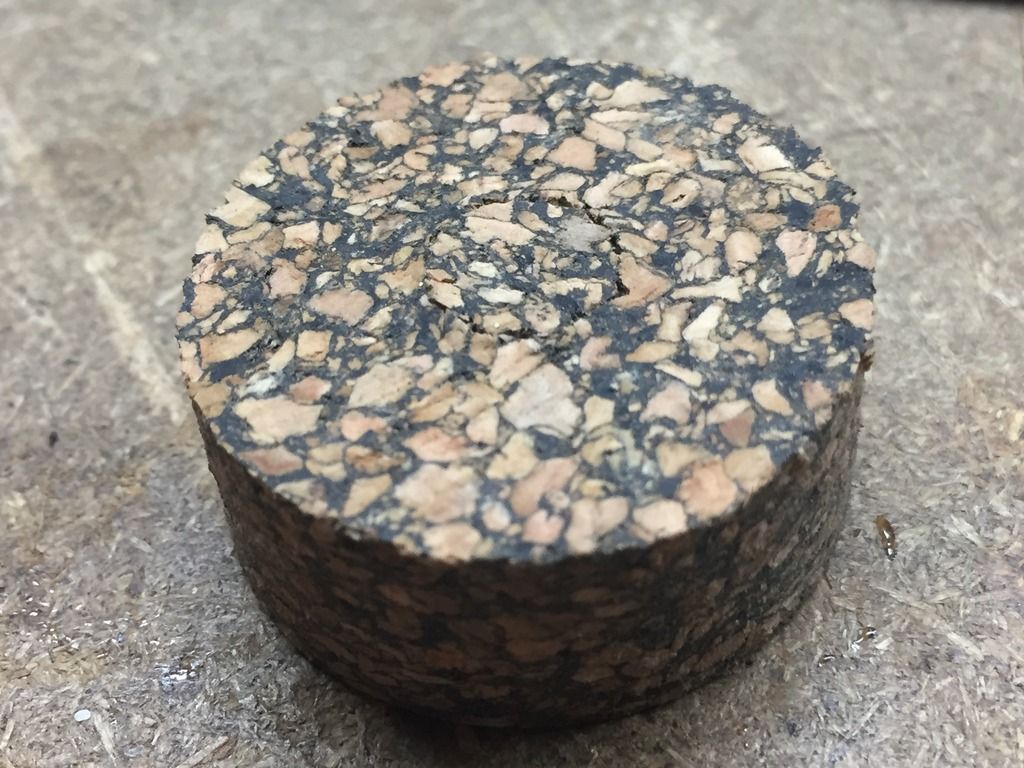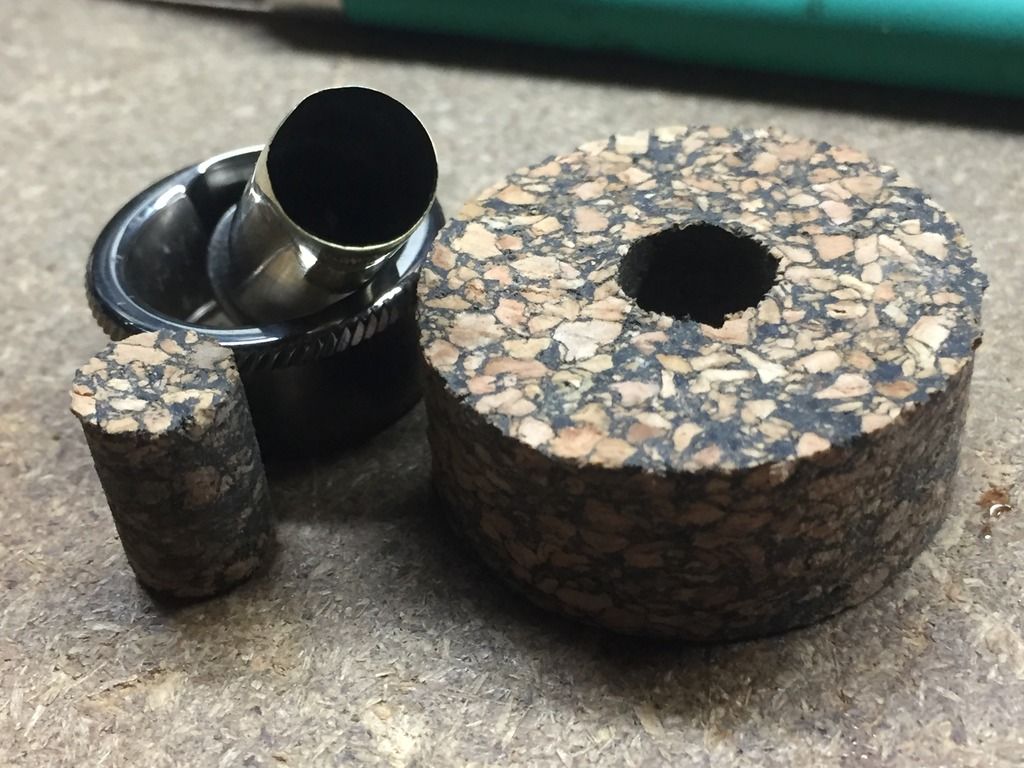 Has anybody else discovered a successful method for this?